Today's success does not guarantee tomorrow's.

If the past decade has taught us anything, it's that organisations need to continually deliver experiences that exceed customer expectations. They also need to build cultures that enable them to effectively respond to disruptive digital technologies.

We help to create more innovative and useful digital products, guiding teams through collaborative and structured processes that surface customer and business needs, frame the problem-space, and generate ideas for solutions.

The facilities at our world-class UX lab allow us to quickly prototype and validate, with real users, in a way that gets everyone on the same page. This achieves in weeks what could take years and, with practice, builds a culture that is more open and adaptable.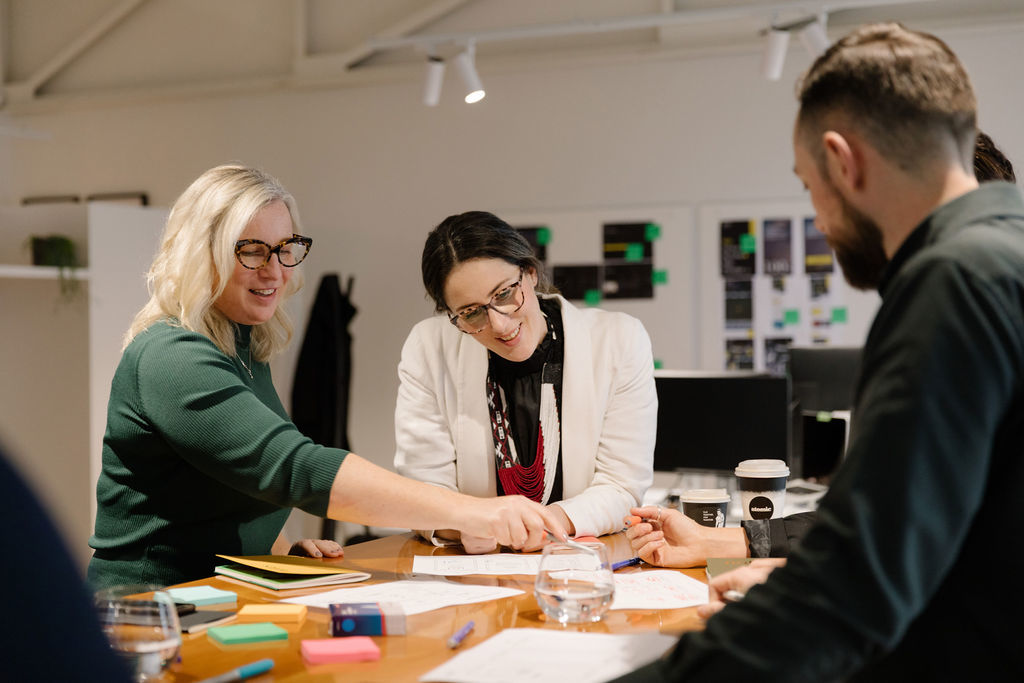 How it works
To help you create more innovative products, so you can keep ahead of your competitors, we use some or all of the following process:
1. Define the vision
What are we trying to achieve? Why are we trying to do that? How will we know if we're successful? What have we tried in the past?
2. Understand needs
What do we think our customer wants? What do they actually need? What would need to be true to make our product desirable, viable and feasible?
3. Generate solutions
How could we meet both user and business needs? What would those solutions look like? What one do we believe is the strongest?
4. Prototype
What is most important to test with users? Who is responsible for what? How will we test the prototype with users?
5. Test with users
Have we got consent? Is all the equipment setup and working? Does the user feel comfortable? What are we looking for during the test?
6. Synthesise findings
What did we learn? What worked? What didn't? Were there any patterns? Did we solve the core problem? What do we do next?
What you get
Our digital innovation practice gives you:
1. Safer progress
Less risk of building something that doesn't work, for the business or the user.
2. Independent input
An unbiased assessment of desirability, viability and feasibility.
3. Stronger digital culture
Greater alignment, empathy and support across stakeholders.
4. Forward momentum
Faster turn-around between ideation and validation.
5. Increased focus
Premium hassle-free hosting and exclusive use of our world-class UX lab.
Working with The Space InBetween has been extremely valuable. Their expert facilitation gives us great insights into how people experience our products, enabling us to make them better, faster. The team always leave 'the lab' fizzing and aligned on what needs to be done and why.
Lewis Billinghurst
Head of VenturesRedbird Ventures