The people and place to help you facilitate impactful UX research.

We are a specialist behaviour-based UX research practice that helps enterprise leaders to align hearts and minds behind practical, impartial and accurate insights.

Our approach is not about creating fancy reports (although ours are rather nice). Instead, we focus on helping people across our clients' businesses to gain a clear and shared understanding of their users and how well their products or services are serving them.

We measure our success by the confidence that our clients' teams have in making decisions that improve the user experience and benefit their organisation.

Put simply, we're outcome driven.

As business people and ex-makers of product, we bring a pragmatic and holistic perspective to our work. We are much more interested in achieving positive momentum than we are in chasing the illusion of perfection.

We intentionally limit our number of active engagements, so we can dedicate greater focus and energy to each. This results in more comprehensive insights and allows us to build stronger relationships with our clients.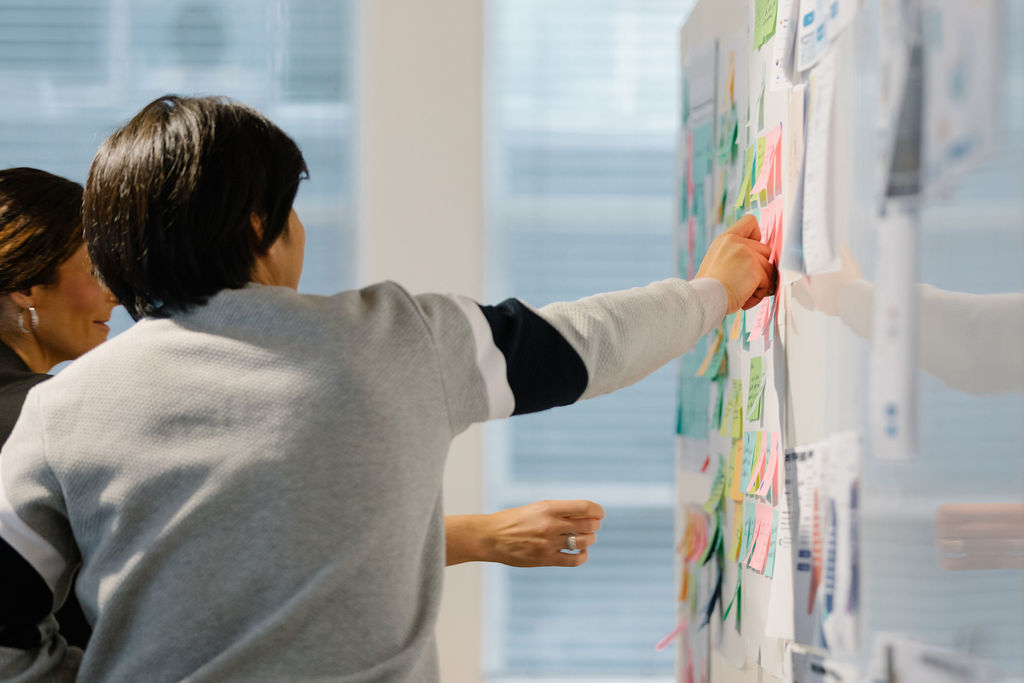 Running a product evaluation programme that directly impacts the future of our global products, we expect the very best from our partners. We get that every time from The Space InBetween. They're able to come up to speed on new and complex products quickly. Their findings are always thoughtfully documented and supported by sensible suggestions for the product team. All in all, incredible attention to detail, expert facilitation, and clear communication.
Michael Dutton
Senior Manager, Research & Experience MetricsServiceNow
The Space InBetween make our digital customer experiences real. Getting our people out of the office and into the lab - with actual customers - has been transformative. It's building belief in human centred design. It's a powerful way of developing understanding of our design capabilities, and it's helping us to make better business decisions.
Perrin Rowland
Chief Experience Design OfficerWestpac New Zealand
Our founder

In this short interview, Brendan Jarvis shares some of his professional story, how UX research enables better business outcomes, and why he created The Space InBetween's lab.