Valuable insights start life as simple questions

A significant barrier on the road to better user experiences is the belief of "I know what the user wants". Left untested, this assumption is the #1 enemy of innovation and results in an unnecessary waste of time and resources.

Through participatory UX research, we help you to shift the conversation from "I know" to "let's find out". By bringing your people together with your users, to bravely test assumptions, you'll build empathy and insight.

At our world-class UX lab, we're able to dig deep into their world and build a shared understanding of their beliefs and behaviours. This helps you to de-risk change, increase alignment, and shape more useful future experiences.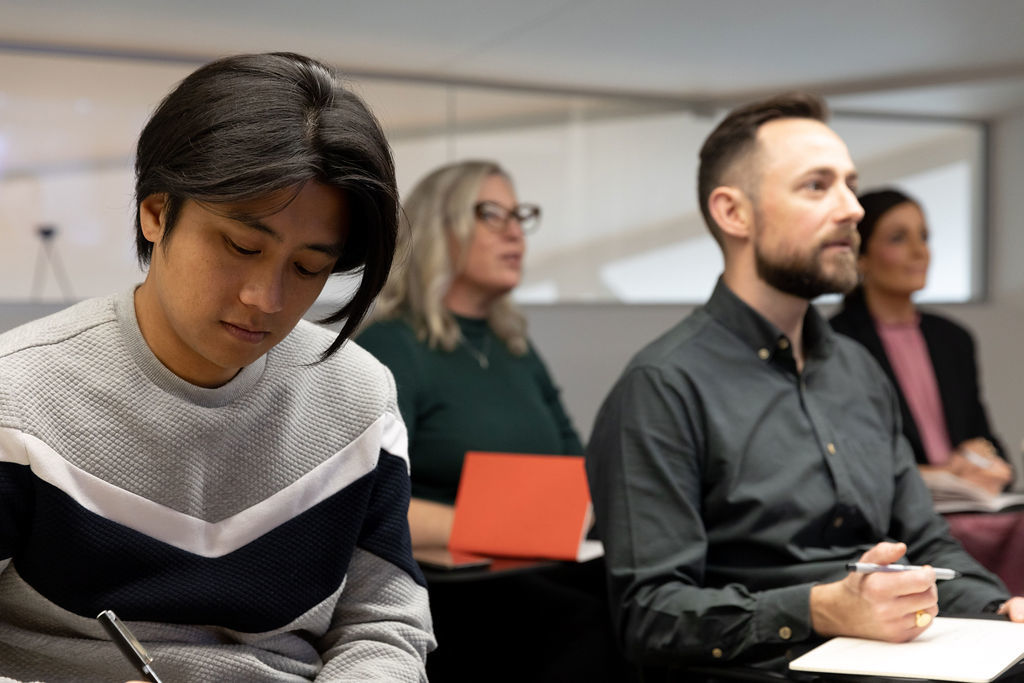 How it works
To understand your users, so you can respond more effectively to their needs with informed and inspired design solutions, we use the following process:
1. Define the user & objectives
Who is our user? What questions are we trying to answer? Where are we in the design process? What do we know that we don't know?
2. Establish hypotheses
What do we think we know is true? What do we assume about our user - their beliefs and behaviours? What potential solutions do we have?
3. Determine methods
How are we going to learn what we need to know? Based on the resources available, what methods will we use (e.g. interviews, card sorting, eye tracking etc.)?
4. Recruit users
Where are we finding users? Existing channels or in the marketplace? What ones fit our profile best? When can we schedule them in for?
5. Do research
Using the methods that were selected, we gather data that helps us to prove or disprove our hypotheses. Where they are lab-based, we invite your team to participate.
6. Synthesise findings
What did we discover? What were the patterns? What does it mean for our product's design? Have new gaps been uncovered? What do we do next?
What you get
Our UX research practice gives you:
1. Validity & reliability
A systematic and user-centred way to inform design and inspire people.
2. Real empathy
Shared experiences that increase empathy, capability, and alignment.
3. Greater efficiency
More time to focus on finding insights by not having to manage logistics.
4. Forward momentum
An easily understood report that is designed to increase action.
5. Increased focus
Premium hassle-free hosting and exclusive use of our world-class UX lab.
Undertaking a major redesign, we needed high quality and actionable user insights. Working with The Space InBetween, that's exactly what we got. They expertly enabled us to understand our customers' digital experience, in a highly personable and thorough (where it matters) way.
James Dowe
Digital Marketing ManagerMasterpet Corporation