Make better products by making your customers' experiences real.

A significant barrier for design leaders trying to create more customer-centred experiences, is the belief that 'the business' already knows what its customers need. To change that culture you've got to change the context. You've got to get people out of office and in-front of customers. You've got to give them something to really think about.

We help you to do that by bringing people from across your organisation together at our state-of-the-art UX lab, where they'll see real customers using your digital products. This practice of bravely putting your collective assumptions to the test, surfaces friction and helps you to understand why it exists. Doing this together increases alignment and de-risks decisions.

One size doesn't suit all situations, so we offer two types of experiences. Traditional usability testing, where the same product (or prototype) is evaluated by all participants. And rapid testing, based on the RITE method, where your team evolves their prototype at pace, usually across multiple lab days. Both types can also be facilitated remotely.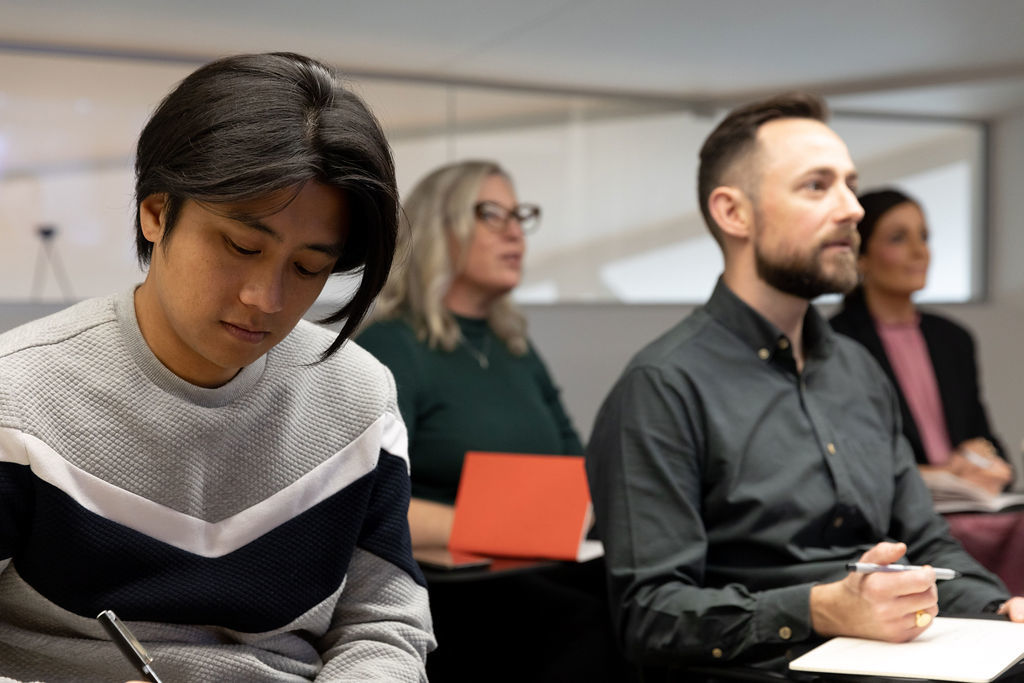 How it works
To help you understand what your user experience is like for your customers, most of our engagements involve the following:
1. Speaking with stakeholders
Who has a vested interest in the outcome? We speak with you and other senior stakeholders to understand what you're trying to achieve and why.
2. Planning and scripting
What are you trying to learn? We come up to speed with your product (or prototype) and craft a plan and test script that delivers on your objectives.
3. Recruiting participants
Who do you need to learn from? We source, screen, shortlist, schedule, and obtain consent from participants who fit your target customer profile.
4. Moderating and facilitating
How do we maximise our learning potential? We expertly moderate sessions with participants and facilitate debriefings with your team afterwards.
5. Synthesis and reporting
What did we learn? Depending on the method we may take you through a report that helps you decide what to do next, or we may help you to decide that in real-time.
Outcomes
Our lab testing experiences are designed to give you:
Reduced business risk
What does it cost your organisation to design, develop, launch, and support products that people find difficult or frustrating to use? It's better not to find out.
Happier customers
Shipping products where your customers have been involved early and often helps you create experiences that rise above their expectations and your competition.
Clear design priorities
Have opinions, sure, but hold them loosely. Rather than guessing what you should change to make your product better, let your customers show you.
Increased alignment
Business really is a team sport. Give the people across yours the opportunity to get out of the office and out of their silos, and truly collaborate on creating value.
Meaningful insights
We help you to learn what matters most, whether it's a clearer view of your customers' mental models, or an accurate assessment of your product's usability.
The Space InBetween make our digital customer experiences real. Getting our people out of the office and into the lab - with actual customers - has been transformative. It's building belief in human centred design. It's a powerful way of developing understanding of our design capabilities, and it's helping us to make better business decisions.
Perrin Rowland
Chapter Area Lead, CX & DesignWestpac New Zealand