Great design lives inside your customers and we help you to find it.

Product and design teams are under constant pressure to deliver. Sometimes this means their go-to for understanding their users' behaviour is product analytics. While analytics are important, they offer little insight into the reasons why people do what they do, and they don't help you to discover better ways of solving customer problems.

Observing real people using your products is an important part of any serious effort to improve their experience and de-risk change. Our remote UX research services are designed to support your team by giving them a window into the actual experience your customers. We help them to find friction and understand why it exists.

How we help you to evaluate your product depends on what you're trying to learn. We offer three types of remote testing experiences, formative and summative usability testing (moderated and unmoderated) as well as rapid testing (based on the RITE method). We can also help you to understand your navigation's effectiveness through tree testing.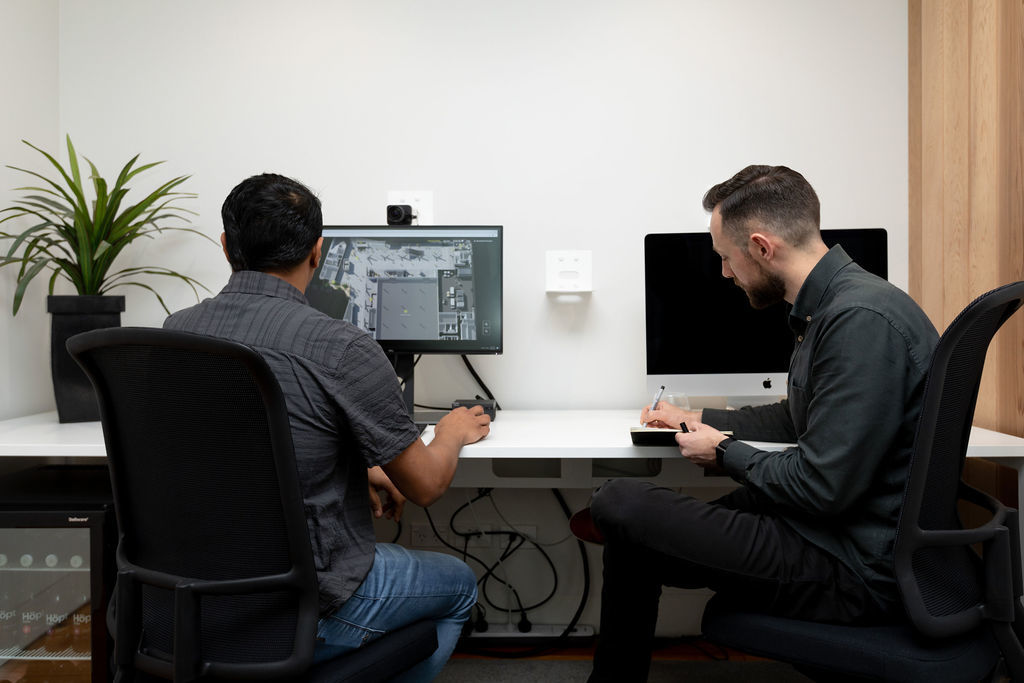 How it works
To help you to create a more usable and higher performing user experiences, most of our engagements involve the following:
1. Understanding context
What's the big picture and who has a vested interest in the outcome? We speak with senior stakeholders to understand what they're trying to achieve and why.
2. Study planning
What's your learning objective? We familiarise ourselves with your product (or prototype) and create a plan and script that delivers on your objectives.
3. Recruiting participants
Who will we learn the most from? We find, screen, select, schedule, and gain consent from people who fit your target customer profile.
4. Coordination and facilitation
How do we learn the most? When the method requires, we expertly moderate participant sessions and help your team to unpack their observations.
5. Synthesis and reporting
What was learned? Again, depending on the method we either present a report that helps you decide what to do, or help you to decide that in real-time.
Outcomes
Our remote UX research services are designed to give you:
Better design decisions
What's the cost of designing, developing, launching, and supporting products that customers find frustrating or difficult to use? Let's not find out.
Happier users
Creating products while actively involving customers in the process helps you to exceed their expectations and outperform your competitors.
Evaluated assumptions
It's human to have hunches, opinions and assumptions, and it's smart when you put them to the test with your customers, before you decide what to do next.
Improved collaboration
Design works better when people across the business are involved. Our remote usability testing experiences are designed with collaboration in mind.
Meaningful insights
Whether it's a vivid understanding of your customers' experience, or an accurate assessment of your navigation's performance, move forward with confidence.
Undertaking a major redesign, we needed high quality and actionable user insights. Working with The Space InBetween, that's exactly what we got. They expertly enabled us to understand our customers' digital experience, in a highly personable and thorough way.
James Dowe
Digital Marketing ManagerMasterpet Corporation