Finding insights no matter where in the world you or your users are.

Remote UX research is easier than ever before. Thanks to the latest platforms and tools, we regularly explore problems and evaluate products with users across the globe.

New Zealand's convenient time-zone crossover with North America, Australia, and Asia, enables us to facilitate real-time research remotely at convenient times, including card sorting, user interviews, and usability testing.

But just because it's easy to do doesn't necessarily make it effective. That's why we bring the same exacting level of rigour to remote research as we do to in-person.

And like our lab-based UX research, our goal is to empower people across our client's businesses to make confident decisions, based on a holistic and shared understanding of their users' needs and behaviours.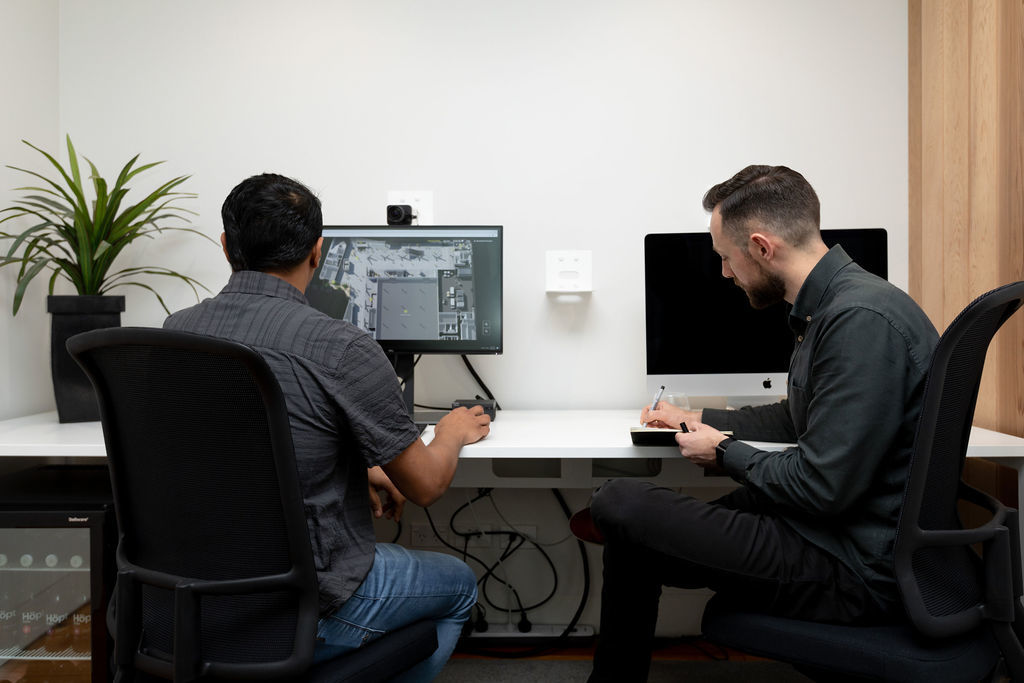 How it works
To better understand how your users' see the world and their experiences with your product, most of our engagements involve the following:
1. Understanding context
Whose perspective do we need to listen to before we start? We speak with the key people involved to understand what they're trying to achieve and why.
2. Study planning
What are you trying to learn? We come up to speed with your research goals and product, and work with your team to create a plan that will guide the study.
3. Recruiting participants
Who will the participants be? We find, schedule, and communicate with the people that will help us to understand the problem we're exploring or product we're evaluating.
4. Facilitating sessions
How do find and make the most of insights? We expertly facilitate sessions with participants and help your team to make sense of what they say and do.
5. Findings & recommendations
What are the most important discoveries? Depending on the method, we may guide you through a report, or help your team to decide what they are in real-time.
Outcomes
Our remote UX research services are designed to give you:
De-risked decisions
What's the cost of designing, developing, and supporting a product that your users find frustrating or difficult to use? We believe it's better not to find out.
Satisfied users
This probably goes without saying but designing products by actively involving users is the key to understanding and then exceeding their expectations.
Tested assumptions
It's human to have hunches. We all have them. It's smart when you put them to the test and then use what you learn to inform what you do next.
Improved collaboration
Better products are made possible when people across the business are engaged with the research and given the opportunity to integrate their perspectives.
Practical insights
We help you to make confident decisions, by providing you with accurate, practical and impartial insights into your users' experience with your products.
Bringing New Zealand's first digital wallet to market, we needed to make sure people understood how to use it and if not, why not? The Space InBetween gave us a clear, comprehensive and actionable set of insights, which we immediately used to make a positive difference. As a founder, it was great to be able to watch a few sessions and the video clips in the report were a really nice touch.
James McEniery
Co-FounderDosh NZ